Savings
See just how much you can save on your energy bills by replacing your existing heating and cooling system with a WaterFurnace geothermal system
What Is Geothermal Energy?
Geothermal energy is the heat from the earth. It can be found almost anywhere, including Virginia.
Geothermal heating capitalizes on the fact that temperatures in the Earth remain fairly constant when digging just a few feet below the surface. Whether you live somewhere where temperatures fluctuate or somewhere with a more constant temperature, the temperature below the surface stays relatively the same.
The upper part of the earth's crust, roughly the first ten feet of ground, can maintain a temperature between about 50°F and 60°F. Geothermal heat pumps can use this energy to heat and cool buildings while using less energy than a typical HVAC system.
Geothermal heat pumps do not burn fossil fuels; instead they simply transfer heat from the earth to your home and back out. Because these pumps harness the earth's available energy, they can save you anywhere from 30 to 70 percent on your bill over the next five to ten years.
Say it's 5°F one night during the winter, and you have your thermostat set for a cozy 72°F in your home. It takes a lot less energy to reach your desired temperature if the starting point is 55°F using a geothermal heat pump.
How Does Geothermal Work?
Geothermal HVAC systems use a series of equipment and piping to transfer the earth's energy to and from your house. A heat pump exchanger is the series of pipes called the "loop." This loop of pipes is buried in the ground either vertically or horizontally, depending on the geography of the region. A fluid (usually water mixed with environmentally friendly antifreeze) is circulated through the pipes to absorb and dispel the heat from the ground. This heat is then extracted by the heat pump unit and delivered in or out of your living spaces using conventional ductwork air delivery systems.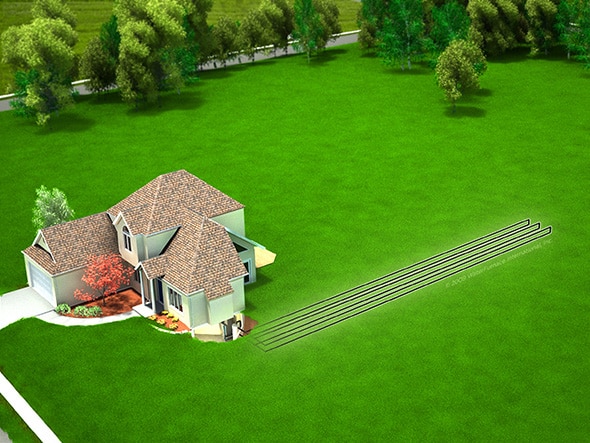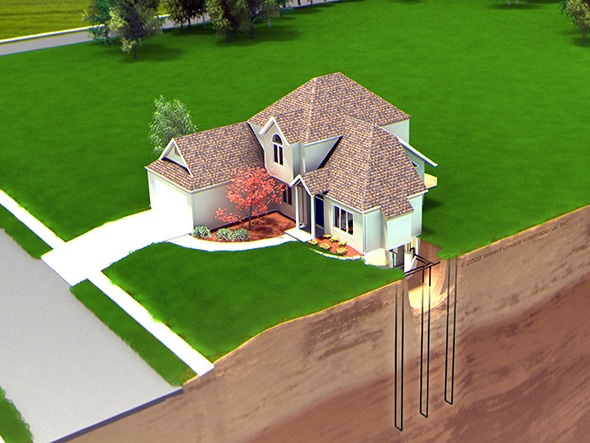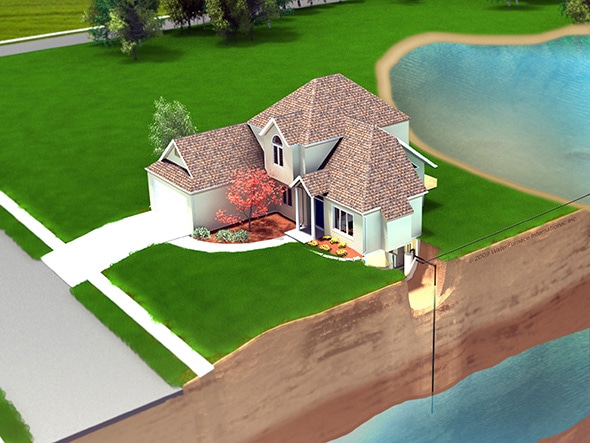 Don't Let The Name Fool You!
Geothermal heat pumps can heat and cool a building. They can even be equipped to provide hot water.
Will It Work In My Building?
Geothermal heat pumps are flexible and can be installed in new construction or retrofitted to work with existing systems.
Geothermal Is Environmentally Friendly!
Geothermal systems require very little maintenance and are environmentally conscious. These systems use the least amount of electricity, reduce air and water pollution, and produce the fewest emissions. They are safe for the environment as well as your home. They also provide the most stable comfort level, with more efficient humidity control and less noise.
Geothermal Heat Pump Maintenance in Chester, VA 23841
"Edith's technical expertise to details and informative feedback represents Delta Temp's caliber of staff servicing the Matthews' family. This family proudly request Edith for ongoing service."
- Hunter M.
Geothermal Heat Pump Repair in New Kent, VA 23140
"Ford and Jason are the best! Everything fixed and working perfectly!!"
- Raymond J.
Geothermal Heat Pump Maintenance in Chesterfield, VA 23113
"Ford and Edith were great. They arrived on time for an early appointment, which I greatly appreciate. They worked efficiently and most importantly, gave me thorough information regarding my system in terms I could understand. They provided recommendations on future maintenance so I can keep my system running. Appreciate them sharing their knowledge."
- Amy L.
Geothermal Heat Pump Repair in Farmville, VA 23901
"Outstanding service call! Ford is a very pleasant, efficient, and very knowledgeable technician. He performed a very thorough inspection of our geothermal system this afternoon and needed only to add water into the loop. We made a call for service this morning and had an appointment for early afternoon. We cannot say enough good things about this company which installed our new system a year ago; they are reliable, offer excellent service and installation, and are a pleasure to have in our home."
- Tom and Joann C.
Geothermal Heat Pump Maintenance in Other, VA 23875
"Ford was professional as well as very friendly. He did our seasonal maintenance as well as diagnosed the issue with our air handler. Delta Temp is highly recommended. Their service and quality of work is exceptional and they're just really cool dudes (pardon the pun)."
- Arthur E.
Geothermal Heat Pump Maintenance in Richmond, VA 23235
"Ford is always careful and through. He explains problems well and offers solutions while noting how much it will cost. He is polite, friendly, and easy to work with."
- John D.
Geothermal Heat Pump Maintenance in Midlothian, VA 23113
"Quality performance as usual. Has a great working knowledge of my system and does not hesitate to answer all questions."
- Fred W.
Geothermal Heat Pump Maintenance in Goochland, VA 23103
"Ford and his colleagues are always courteous and very professional. Great work ethics."
- Yujie S.
Geothermal Heat Pump Repair in Midlothian, VA 23112
"He was so nice and efficient!! Got us running in no time at all!!"
- Suzanne S.
Geothermal Heat Pump Repair in Bruington, VA 23023
"Lewis was simply amazing. Very professional and nothing but honest and trustworthy. What could have been a complete replacement was simply a quick fix. Then he took the time to clean and service everything and even checked the other two units. Thanks Lewis."
- Allison G.