TRUST US TO KEEP YOU COMFORTABLE
Schedule your fall maintenance today!
The DeltaTemp mission is to deliver innovative, environmentally friendly solutions with old-school style service. We begin each day with a commitment to stay true to our values and end each day considering what we can do better tomorrow.
Family
Quality
Integrity
Innovation
Environment
Community
Excellence
GeoPro 5-Star Master Dealer
Being a GeoPro Master Dealer signifies that DeltaTemp is one of the best geothermal companies in the country. Our team undergoes hours of training and are held to strict standards in order to earn the GeoPro Master Dealer badge. It's important to pick the best geothermal installers because correct installations are vital in getting the best out of your geothermal system for years to come.
As a GeoPro Master Dealer we get direct communication with the factory through our dedicated territory manager. This unique relationship is important because it means we are able to provide you with the highest level support and the best information for the top of the line WaterFurnace equipment we install in your home.

Hear What Our Customers are Saying
Geothermal Heat Pump Repair in New Kent, VA 23089
"Ford does excellent work and answers all questions. He takes time to explane what is going on with your unit. He is the only guy that I will let him touch my geothermal unit. He's an awesome guy."
- Eric F.
Geothermal Heat Pump Maintenance in Midlothian, VA 23112
"Ford is always on time, has excellent knowledge of our system, explains the procedure well and is very neat and courteous."
- Frank A.
Geothermal Heat Pump Maintenance in Henrico, VA 23059
"Ford was prompt, very professional, thorough and very helpful."
- Frank P.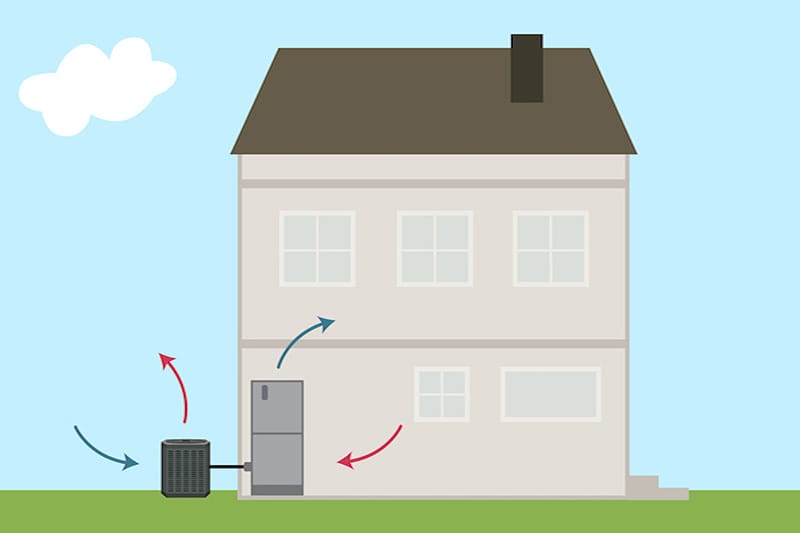 A heat pump is a device that transfers heat from one place to another, from inside your home to outside or from outside to inside. In the winter a heat pump works like a heater, extracting heat energy from outside and transferring it inside.
Read More